What is a forex vps
---
More about the favorite tool for Automated Trading
The Forex Virtual Private Server (a.k.a Forex VPS) allows currency trader to improve Algorithmic trading results and run automated expert advisors (EA), non-stop 24 hours a day, 7 days a week. It doesn't matter what software trading platform you are using. Original currency exchange servers are compatible with all known automated software platforms - cTrader, AlgoTrader, MetaTrader, JForex, NinjaTrader, TradeStation, MultiCharts and etc.

The below lines answer the frequently asked questions as "What is this product?" and "Do I need to use such tool at my automated trading?".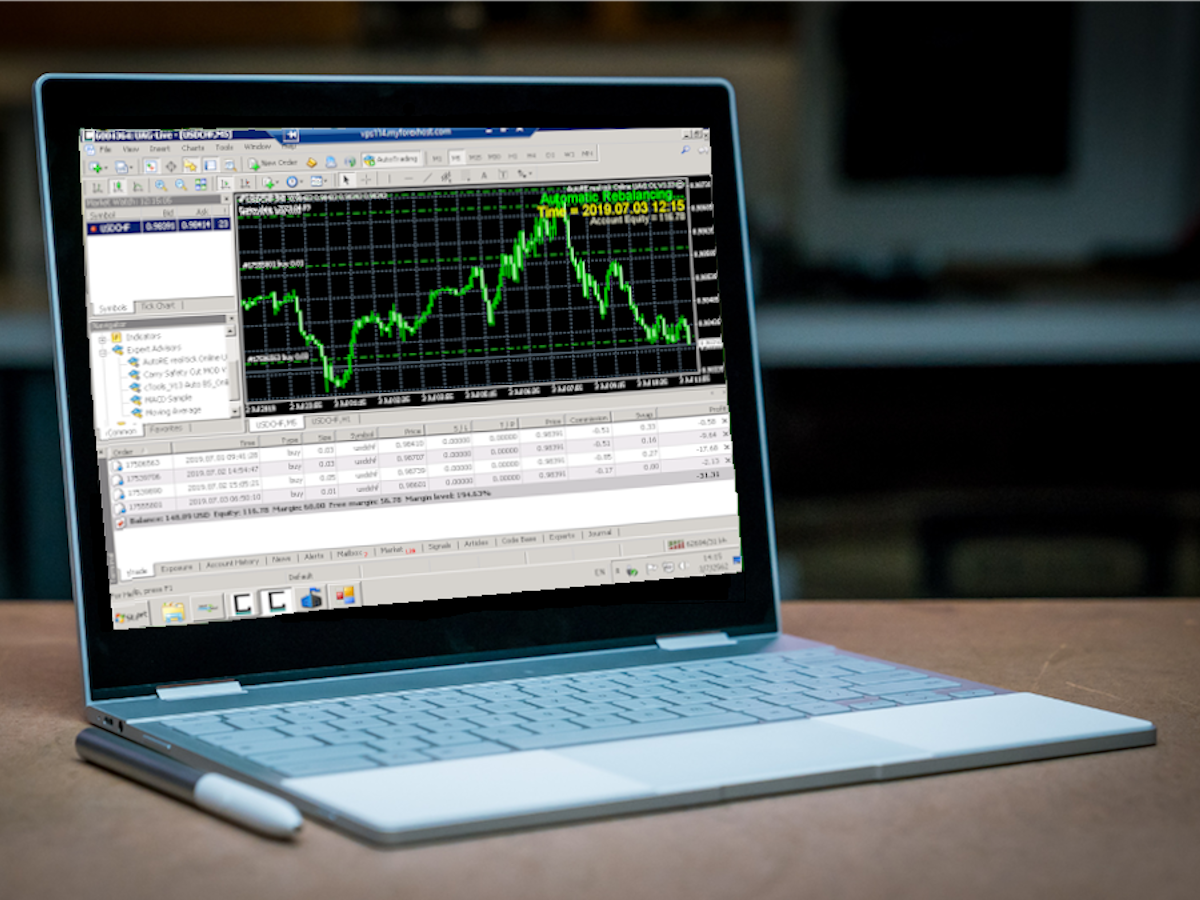 The information in this article will be useful for:
Beginners of

Automated

Algorithmic trading.
Advanced Software Automated

trader, not familiar with this instrument of

automated

financial trading.
Account managers, who need better software control of their master and slave terminals.

Automated Software

Expert Advisor (EA) developers who need stable environment for testing new software robots.
Forex brokers which support

automated trading software

.

Automated software

strategy developers, who want to provide additional tool for increasing profit of their clients.
Do not confused Forex VPS server with VPS server!
The both terms sounds identical, but they refer to two completely different services!
The "FOREX VPS" is the best tool of professional automated currency traders, also known as "Bulls". They use product for achievement top results in financial markets. On other hand, the term "VPS" is an synonym for software virtual machine. By default with Linux operation system. This is type of web service used as place, where website's files and databases are stored. Some unfair web software service providers, abuse the confusions of the names. They mislead the automated currency traders, that they can buy a cheap software service suitable for automated trading. This is not true. Cheap VPS software servers don't have the same quality as Original product for automated trading. Educate yourself and avoid such cheap vps software services. Use of cheap VPS software server in automated trading is a recipe for losing money.
The forex virtual private server is specially optimized production server. The optimizations begin with the use of special ultra fast hardware and end with use of unique software technologies. It allows you to run an Algorithmic trading software system or automated forex signal around the clock. That product guaranteed execution of currency trades with minimal latency and time slippage. Forex Virtual Private Servers are always on-line. it won't reboot during the currency trading week. it's not affected by the power outages or internet connections interruptions. You don't need to worry about keeping your PC permanently online. All this is accomplished with the use of complicated high availability virtualization software and hardware technologies that manage the partitioning (virtualization), of physical hosts into smaller sub-units, where each sub-unit runs its own isolated operating system (OS). The OS is identical with the OS of standard PC. This eliminates the need to learn new software terms and management skills. You can migrate your automated trading processes right on our platform for increased profit.

ForexVPS and FX Algorithmic Traders.
Algorithmic Traders can run their automated software foreign currency exchange trades in an environment that is especially intended for maximum uptime. These features include:

ForexVPS and
Automated

Expert Advisors

When it comes to forex trading, avoiding latency and maintaining platform connectivity is a trader's most essential asset. Every millisecond is vital to the success of your trades. The excellent software Expert advisor works hand in hand with excellent forex environment. Otherwise it can not achieve anything. Thus the usage of a reliable forex virtual private server is necessary condition for successful automated trading. Do you remember how many times in the last month you have been in one of these situations in your home or office?
Your electricity power supply has been interrupted.
You have lost an internet connection due problems with your ISP.
You have lost an internet connection, because your WiFi router crashed or rebooted in order to apply new software settings.
You have lost an internet connection to the trading server due government regulations.
Your computer has been restarted without your knowledge due to software updates.
You have to stop your laptop because you will going on holiday or need to go on a business trip.
We can list more than dozen, similar everyday situation, which interferes of automated trading.
Due to such situations is impossible to placed the automated trading software on a home or office computer around the clock without downtime!
Placing Expert Advisors on a Forex virtual private server is a great option for Algorithmic trader to earning more, using EA's around the clock during trading hours.
ForexVPS and Forex Signals
Most software automated signal systems are designed to be deployed once and left to run around the clock. This presents a problems for signal providers. It is impossible to sending signals to a home computers around the clock without downtime, due the already explained problems. Signal providers have even worse problem - the computer networks. Most of the times home PC doesn't have public ip address or they are behind firewalls (for example home wifi router). This makes it almost impossible to establish a network connection with signal receiver. All these things interfere substantially with signal performance and cause massive divergence between the signal provider's performance and signal receiver. Setting up a MetaTrader 4 terminal on a Forex Virtual Private Server helps you avoid these issues and ensures you never a miss a trade entry, trade management or profit taking opportunity. As your forex virtual private server is only used for automated trading, you will generally only install a copy of MT4 software on it, which makes the system much more reliable and less prone to crashes from software/hardware conflicts. For added security, the highly-qualified NextPointHost's team has developed unique software without an analogue called AlwaysUP Protection Software.

FX Signal Providers all over the world use forexvps as reliable instrument for sending trading signals to the end traders. For the best results both end of signal (sender and receiver) have to be on forex server.


Best Forex trading strategies that work on ForexVPS
The forex trading is business with high risk, where no one share completely what exactly doing. The best FX automated strategies will be suited to the individual. This means you need to consider your personality and work out the best Forex strategy to suit you. What may work very nicely for someone else may be a disaster for you. Conversely, a strategy that has been discounted by others, may turn out to be right for you. Therefore, experimentation may be required to discover the Forex trading strategies that work. Vice versa, it can remove those that don't work for you. The most commonly used Forex Virtual Private Server strategies are Trend-following and Counter-trend.
---
Bookmark the permalink as future source of information.
At the left navigation menu you will find links to additional useful articles, that will help to make the everyday use of forex vps easier. They'll teach you to utilize the power of the server.
We are constantly updating that section with new tutorials.
Enjoy of the reading!
---
---