How to attach your mobile disk on the VPS and transfer files
In this article you will se how to transfer files from your mobile device to your Forex VPS, using Remote Desktop Connection 2X RDP Client



Note :
In order to see how to access your Forex VPS via Android mobile device, please refer to this article : How to access your Forex VPS via Remote Desktop Connection on Android mobile device

If you want to see how to transfer files via FTP from your Android mobile device to the VPS, please refer to this article :
1. Start your 2x RDP Client and go to Local Resources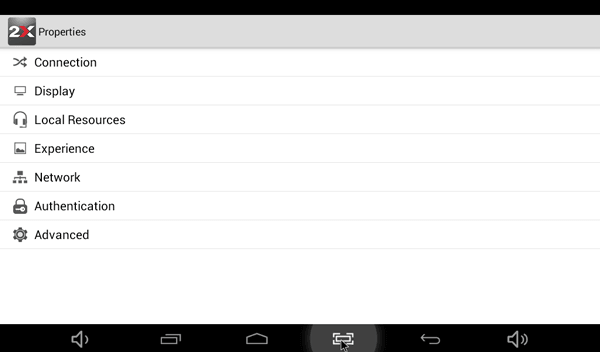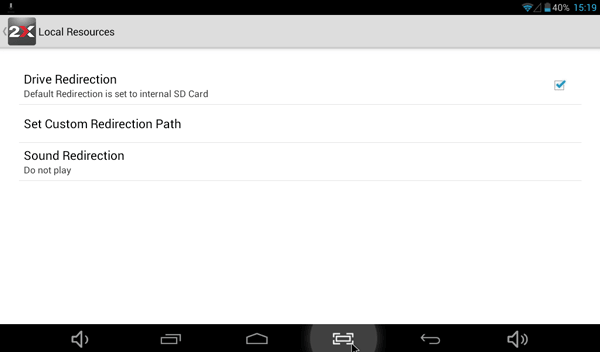 2. Click Drive Redirection in order to choose which folder of your micro SD to be attached on the VPS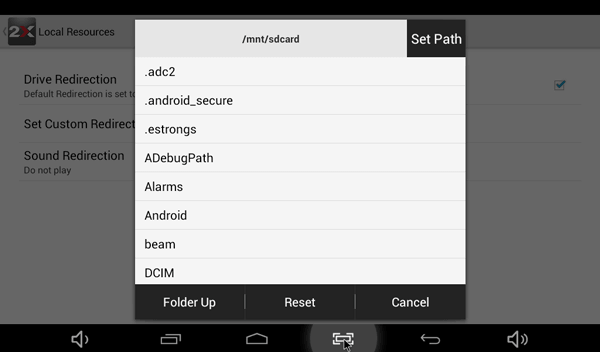 3. After choosing the folder, access your VPS and go to Computer. There you will see your micro SD attached under the "Other" tab.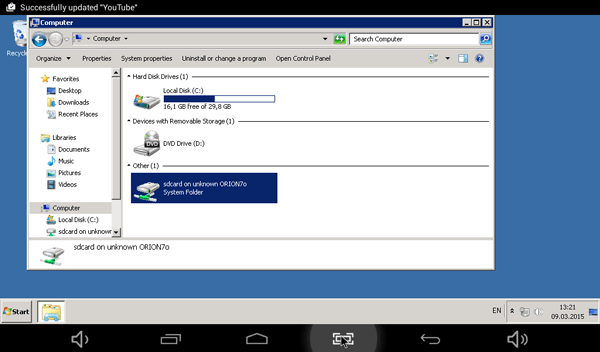 4. You can feel free to create folders and copy/paste information from and to the SD card.