How to check your resource usage and investigate high load on Forex VPS
---
In this article you can see how to check your resource usage and investigate high load on Forex VPS

1. Click on Start button and go to Windows Security




2. Click on Task Manager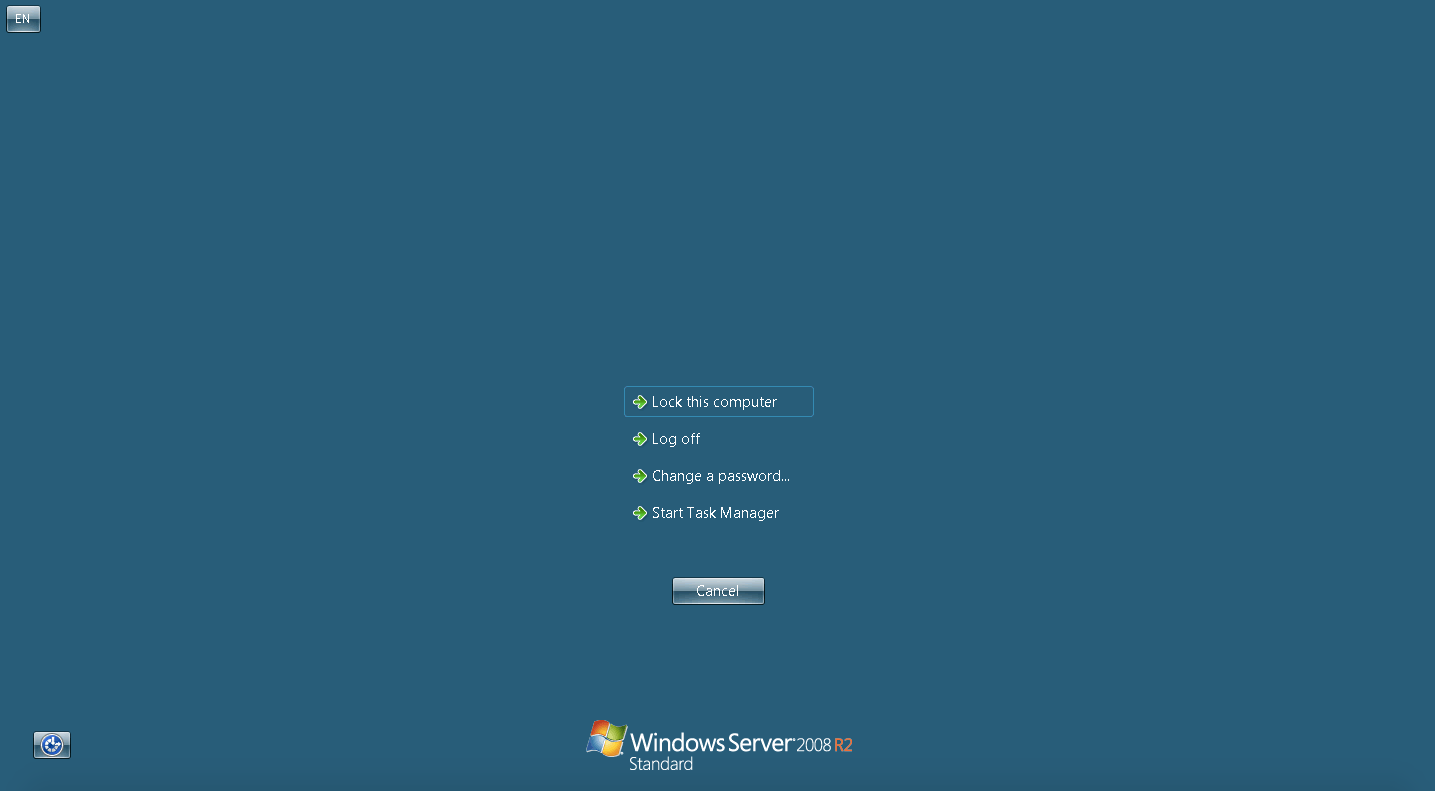 3. You will be redirected to a new window with few tabs
3.1 On the First tab "Applications" you can review the opened by you softwares.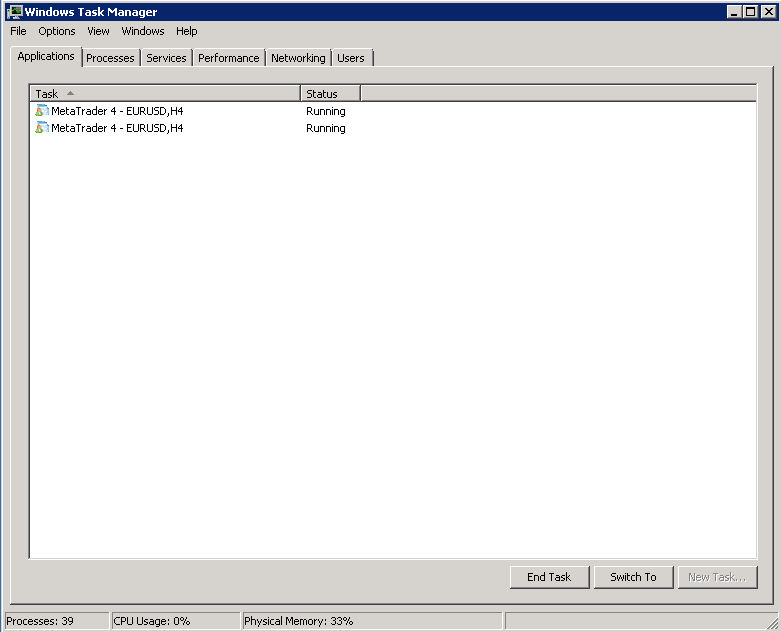 3.2 On the second "Processes" tab you can review all processes running by your user. They can be sorted by CPU and Memory usage.
3.2.1 If you want to see processes running by the whole system ( including all users ), you can click on the "Show processes from all users" button at the bottom left side.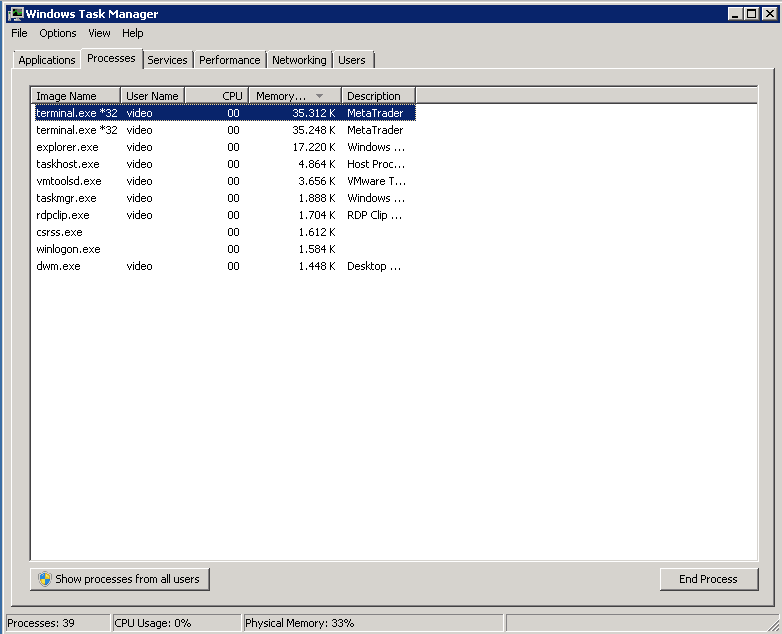 3.3 On the "Performance" tab you can review the CPU and Memory usage in real time. At the left side ( small graphs ) are given the current usage, and on the big griphs at the right side are given
the usage of both CPU and Memory since the click on this tab.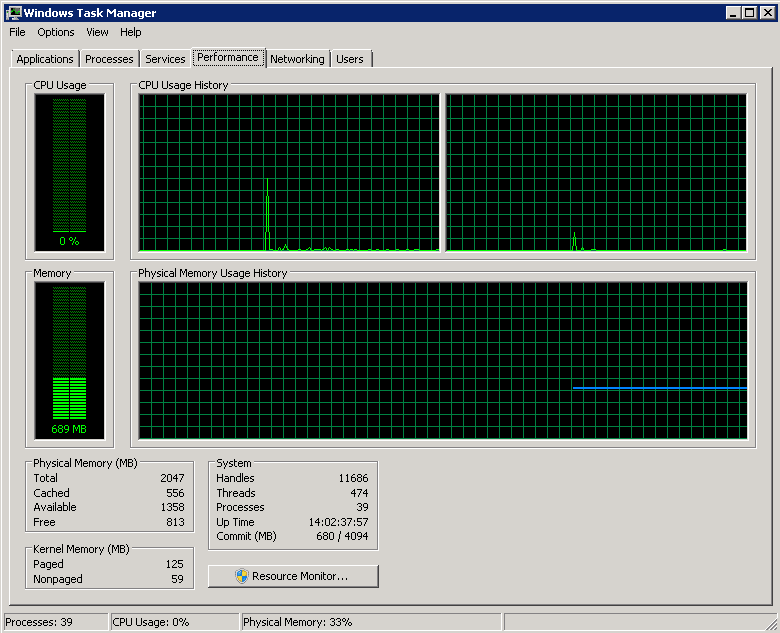 3.4 If you start a new platform with few experts installed on it, you can see how the reosurce usage is growing up.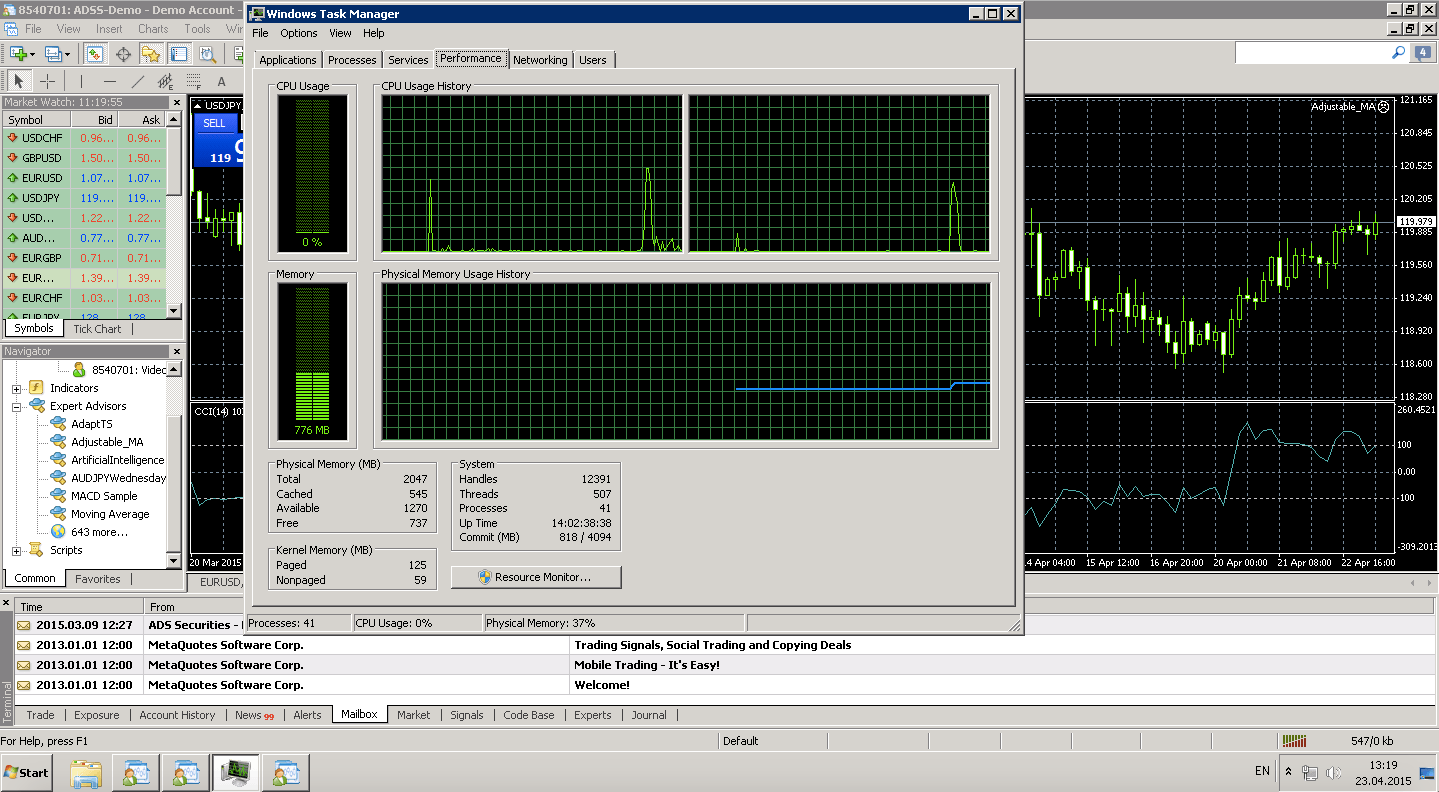 3.5 Go back to the Processes tab and sort the list by CPU or Memory usage. Note that in the most cases there is more than 1 platform started. In order to find the exact platform which is causing the high load problems, you must Click on the View button at the top of the winodws and go to Select columns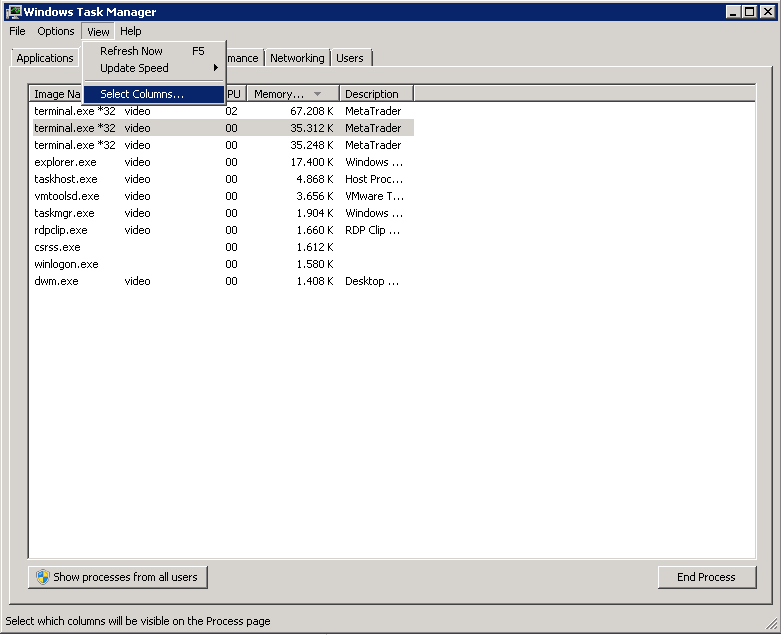 3.6 This will lead you to a new widnow, where you have to find and tick "Command line"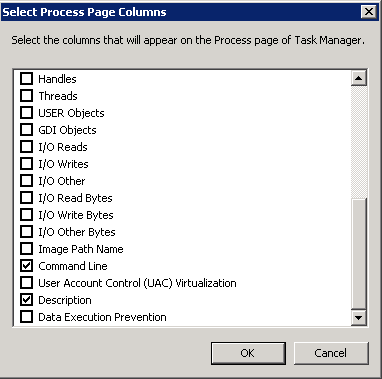 3.6.1 This will open a new column in the Processes tab, where you can see where exactly is located the problematic platform and make investigation which expert is causing the problems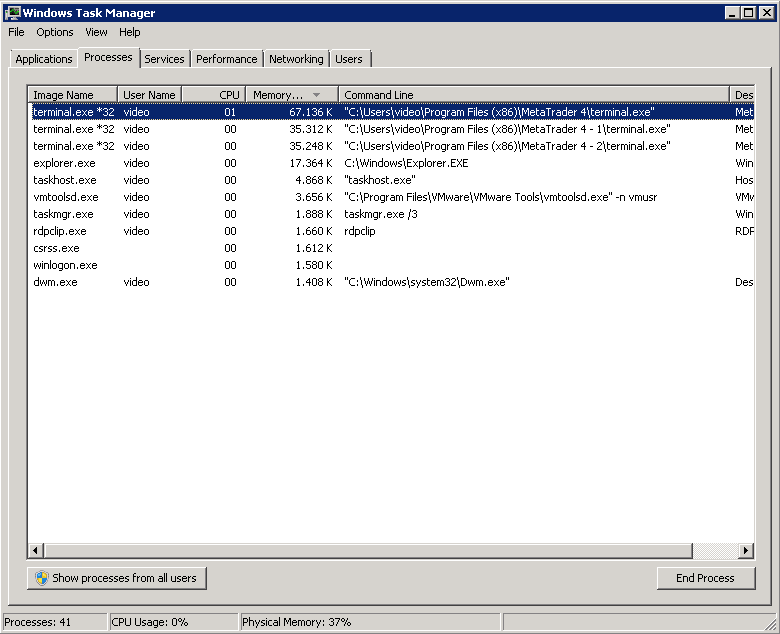 If you want to see the above steps on a HD video, please review the video below from our official YouTube Channel :