How to create PHP info file
In this article you will see how to create a simple php info file, in order to check your PHP version and different variables1. Log in to your cPanel and type "file" in the Find bar. You will see an icon " File Manager ". Click on it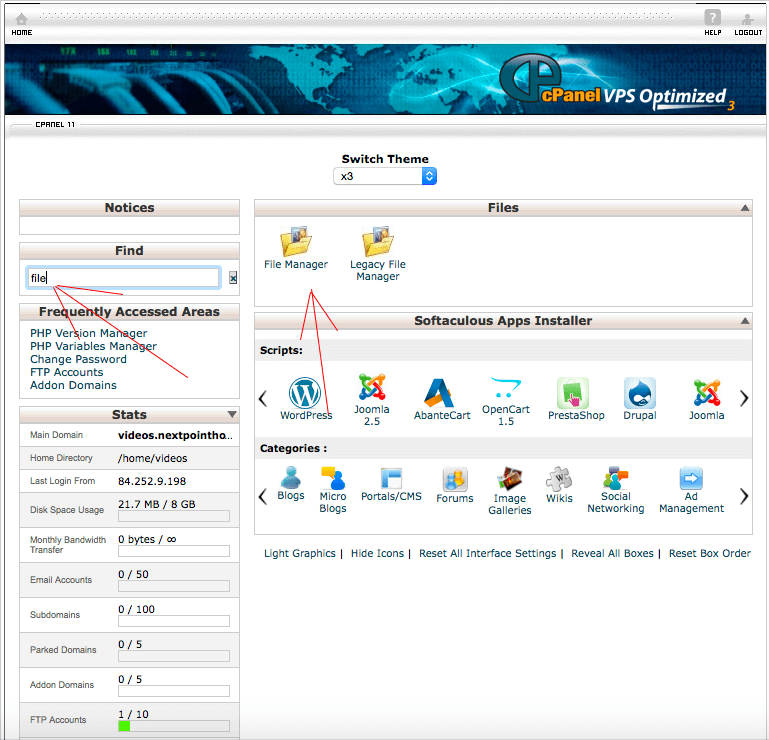 2. You will be asked to which directory you want to go. Choose the default one ( Home )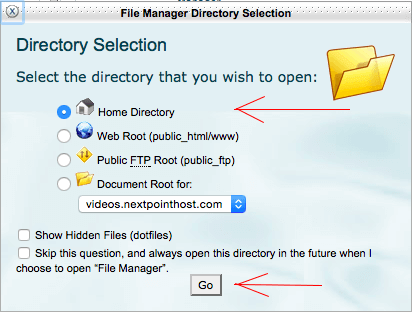 3. You will be navigated to a directory manager. Go to the public_html folder and click on the "New File" button.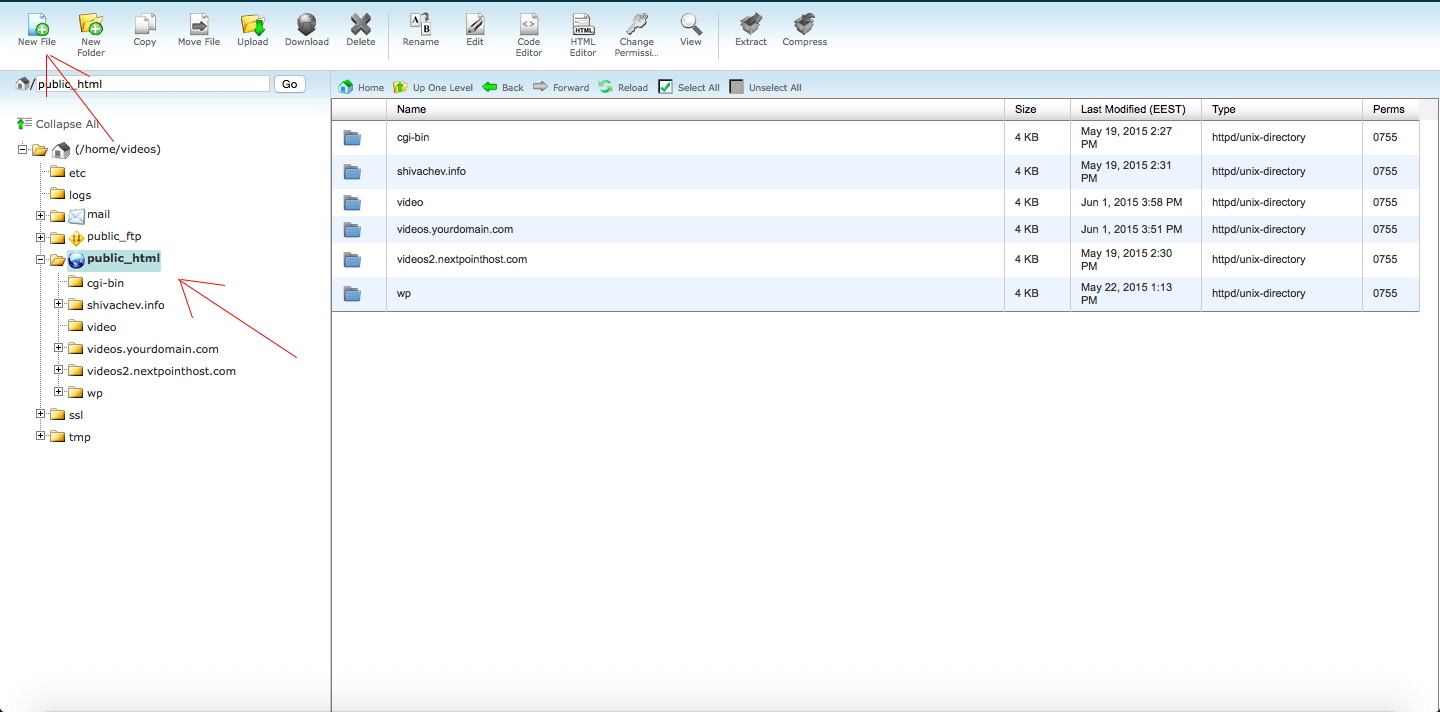 4. You will be asked to fill the file name. When you are ready click on the Create button.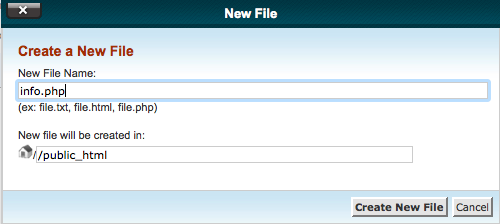 5. Choose the newly created file and click on the Edit button in order to fill the php info file code.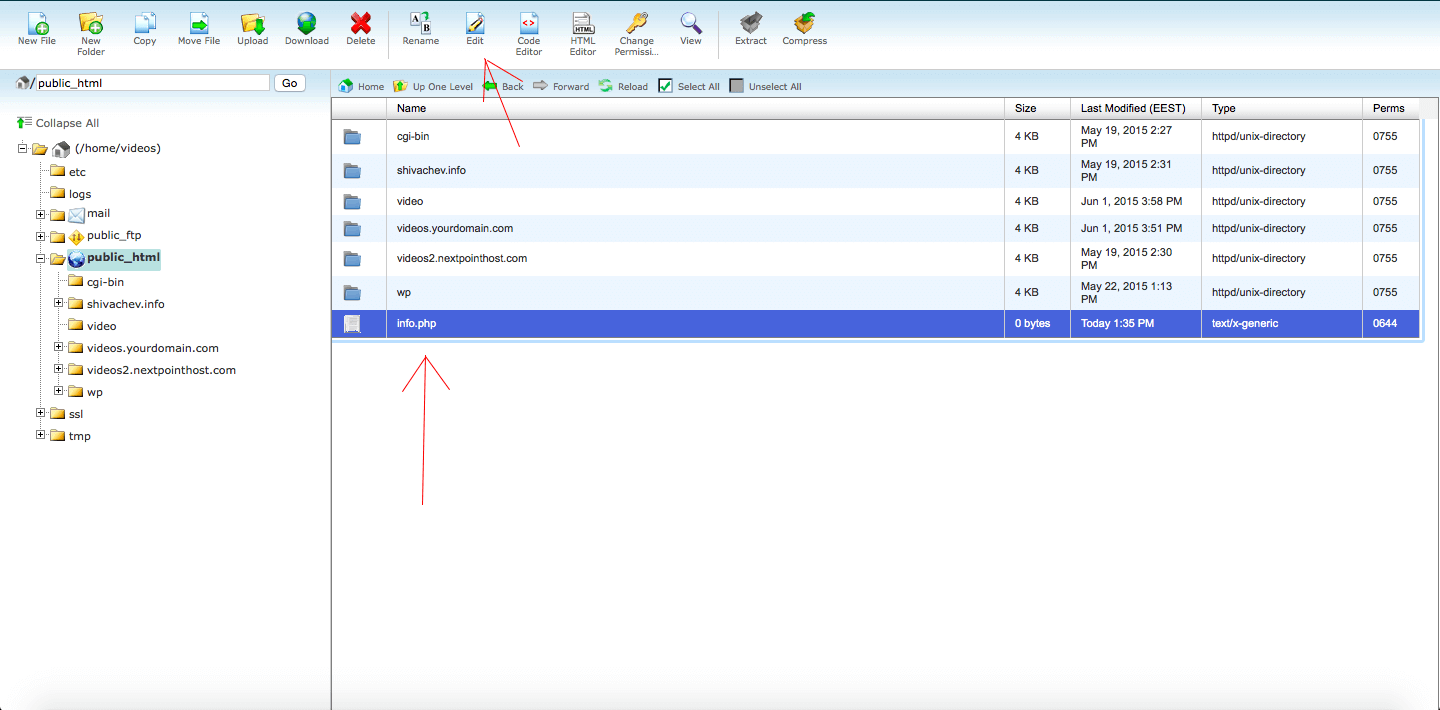 5.1. Fill the following code and click on the Save button
---
---

6. After that navigate to the exact page where is located the info file and check if everything is working properly