How to optimize your MetaTrader 4 Terminal
---
In this artice you will see, how to optimize the work of your MetaTrader4 Terminal and make it quicker.

The article is made by our support team and it is a result of deep investigation of the resource usage for each variable in the article. The test results showed that in this configuration your Meta Trader 4 terminal will has the best performance. For further questions you can always contact us via ticket or LiveHelp support.
We are going to show you few tips to optimize your MetaTrader 4 platform so it will use less computing resources - memory (RAM) and CPU. As result you will receive better MT4 performance and will be able to use more MT4 simultaneously on your VPS. This guide assumes that you are not trading manually on VPS as we will turn off some MT4 functions which usually are not used by expert advisors (EAs)

Ok let's start with our MT4 optimization:
1. Start your MetaTrader 4 Terminal - Go to Tools -> Options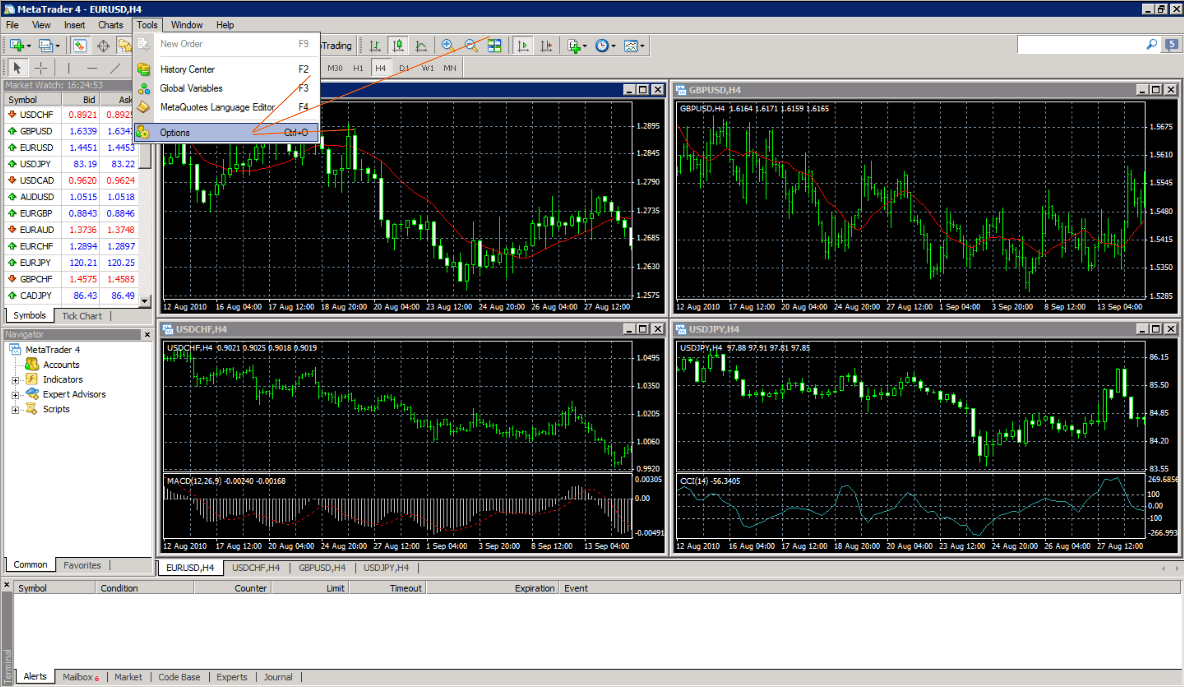 2. Go to the Server tab and untick "Enable News"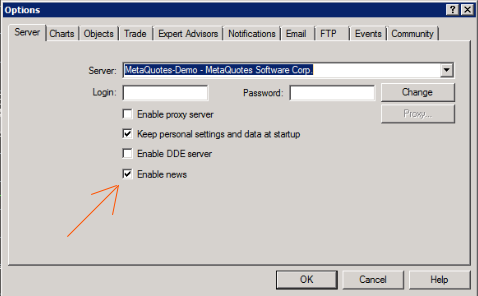 3. Go to the Charts tab and untick all the shown boxes.3.1 Set "Max bars in history" & "Max bars in chart" to 1000 for both variables. The location of variables are shown at the bottom of the picture. This function reduces the amount of data displayed on the charts and in the history which will help to speed up the program considerably. You won't be watching your charts on VPS so you don't need those functions.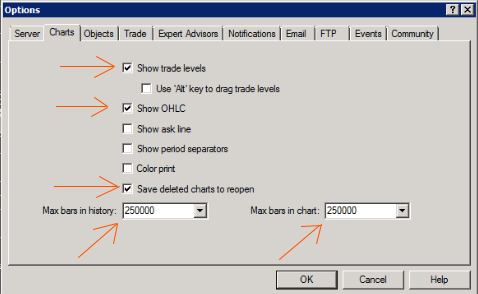 3.2 On this picture you can see how the Charts table should look after the changes :
4. According to the broker research that we have made, most of them recommend to remove the MarketWatch table ( if you dont use it ), because it generates huge traffic on their servers and make your transactions slower. On the picture below you can see how to hide the MarketWatch table.

5. Close and Reopen your terminal in order the changes to take effect. If you want to see the above steps on a HD video, please review the video below from our official YouTube Channel :