Remote Connection to Forex VPS from Windows 10
---
Learn how to connect to Forex VPS
In this article you can see, how you can access your Forex VPS via Remote Desktop Connection on Windows 10.
1. Click on the Start button and type "remote desktop" in order to find the application
1.1 Click on it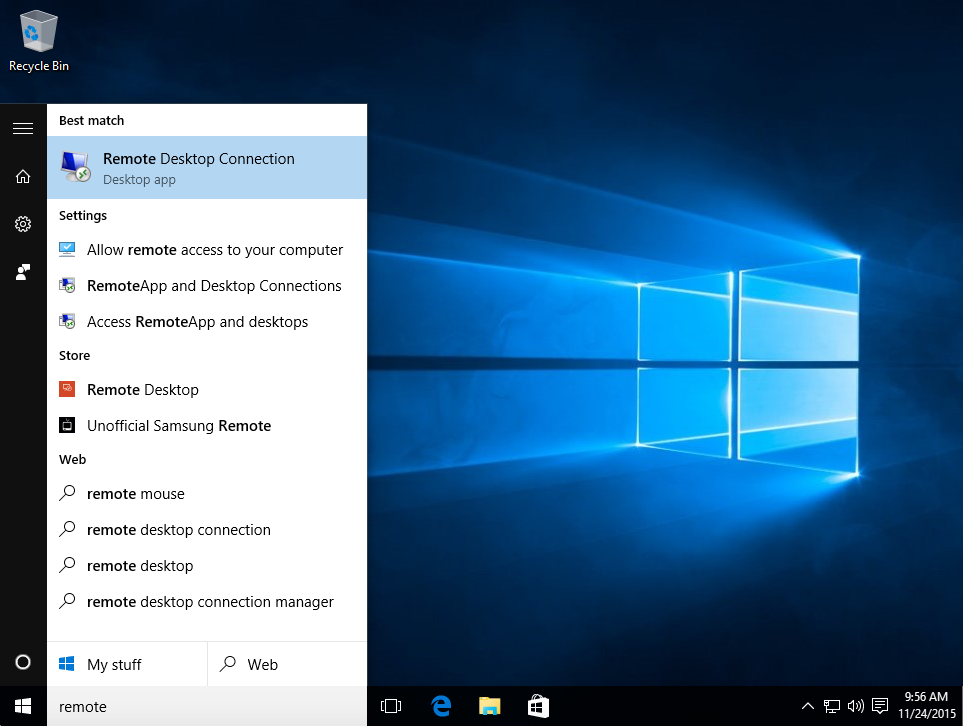 2. Go to the General Tab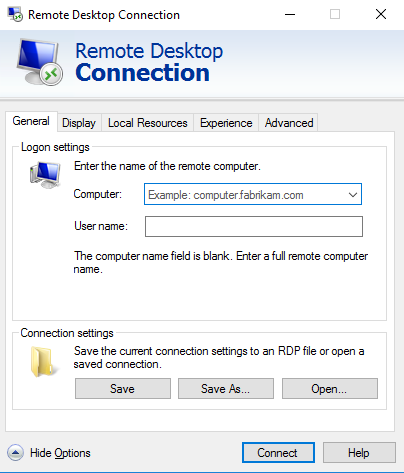 2.1. In the Computer field, fill your server hostname or IP address
2.2. In the Username field, fill your username
2.3 Tick on "Allow me to save credentials" in order to save your login details to prevent writing them each time
2.4. Click on Connect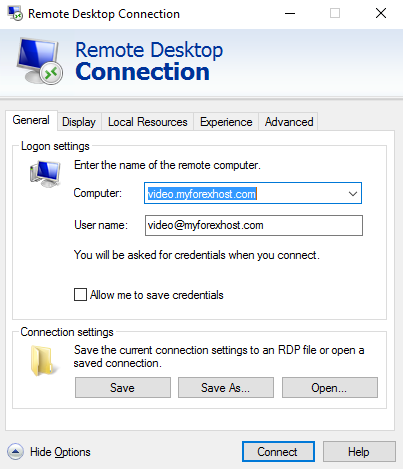 3. Fill your Password and press Enter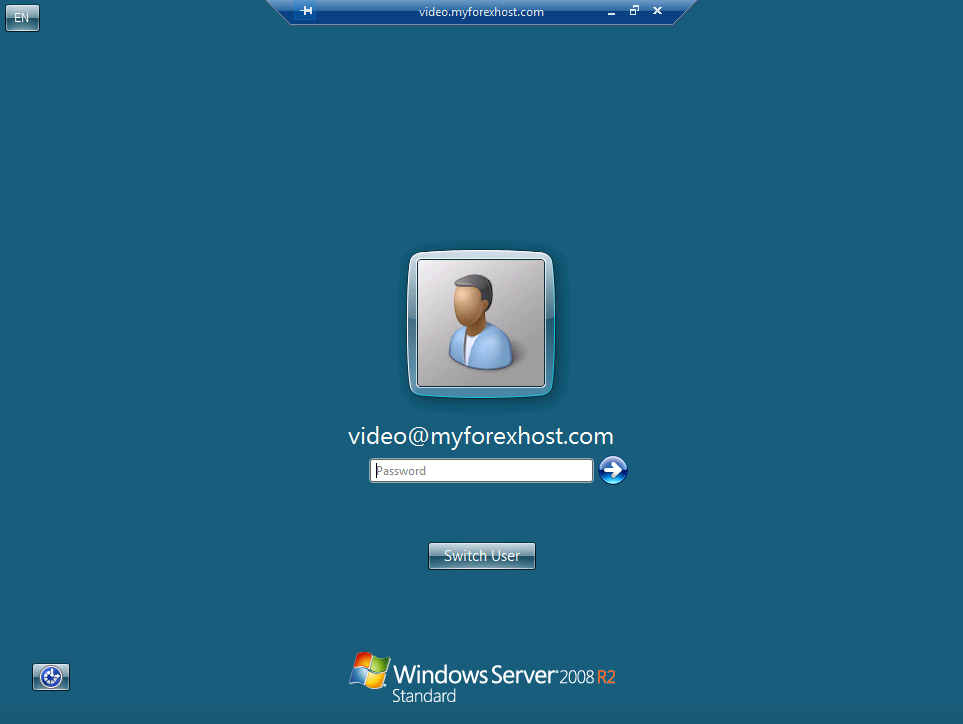 You are now connected to your Forex VPS with remote desktop connection.
See the above steps on a HD video at our official YouTube Channel :