Cross Connection (X-Connection) To Forex Brokers
---
Over the past few years the demand for Forex VPS services has sky-rocketed tremendously. VPS hosting in Forex trading has become of paramount importance for every trader particularly for those with tight schedules and investors who are unable to give full attention to the market around the clock.
But why your choice of VPS hosting can impact your trading success?
First important factor is the location of the data center. The closer it is to your Broker, the lower will be the latency between the Broker and the VPS (latency is the amount of time a message takes to travel from one designated point to another). Over time, low latency has become a strong driver of Forex VPS buying decisions.
If latency is so important then are there hosting providers out there that offer ultra-low latency and how it is achieved? Here is where cross connection comes to play. Simply put, cross connects are physical cables that make direct connections between the Broker's servers and your VPS. In this case the traffic goes through a single cable without having to be directed from one network to another till it reaches its destination. This guarantees ultra fast connection, network reliability, and low latency.
On The first picture you can see the regular connection between Forex VPS and Forex Broker.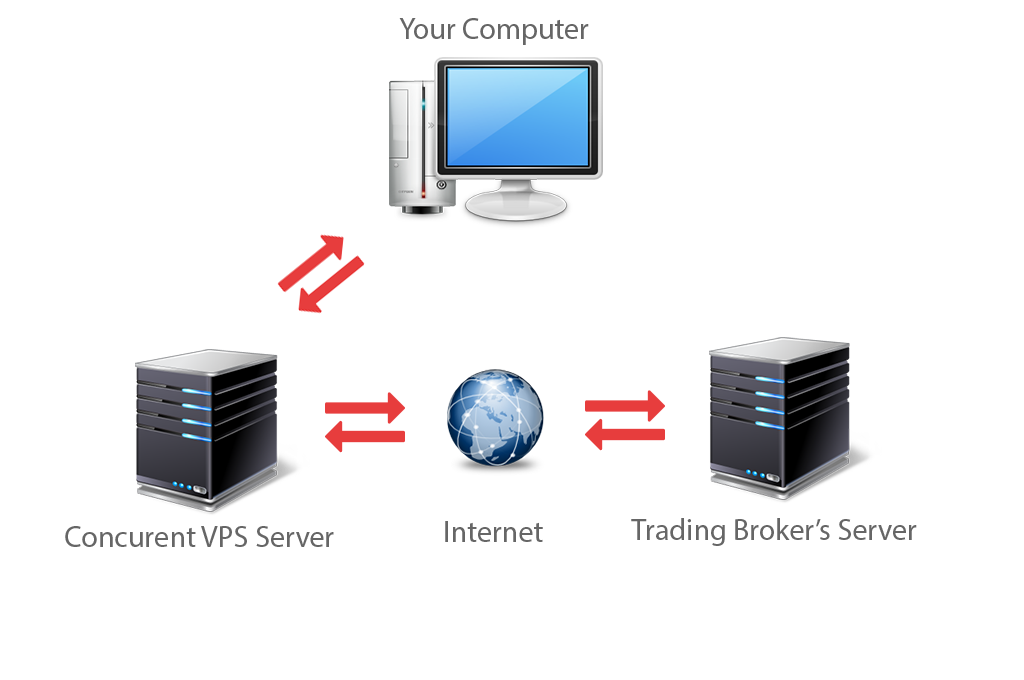 On the second picture you can see the Cross-Connection (X-connect) between our servers and the Broker's servers.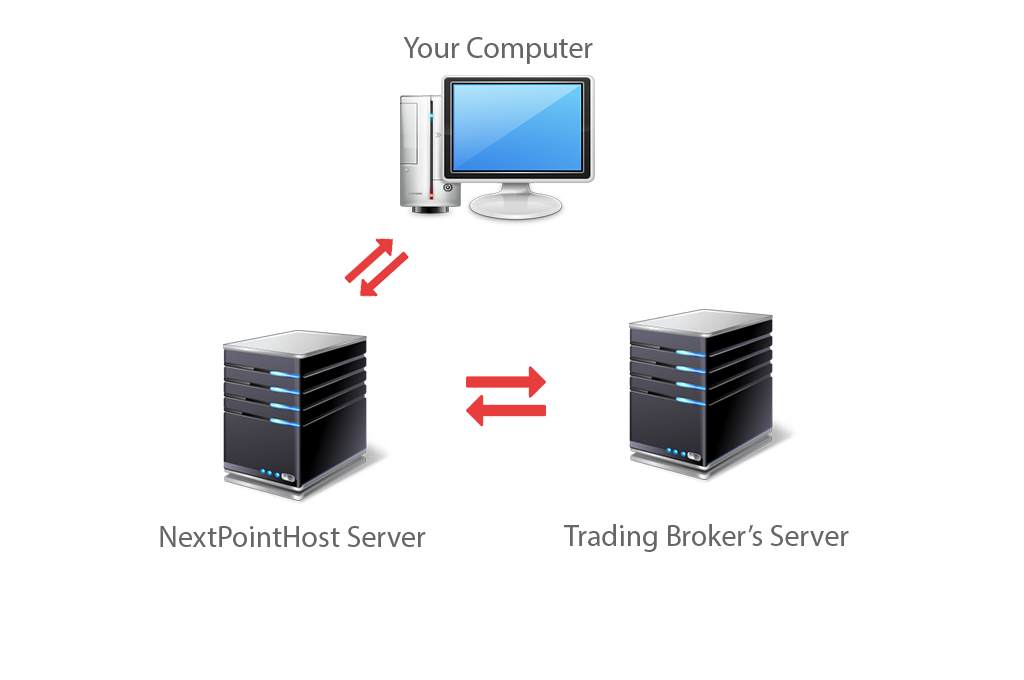 But why cross connection is so important for you?
Cross connection is guarantee a fast order execution which means it will drastically improve the chances of traders to get their order filled in front of other traders who are competing for the same price. This means that you will have a strong competitive advantage before all other participants in the Forex market who have VPS hosting with slower connection and higher latency. They will learn about fluctuation in the market seconds after you and their order will take much longer than yours to be completed.
NextPointHost's Forex VPS, located in our London or Frankfurt data centers, are cross connected with manyForex Trading Brokers. So if you are serious about making money with Forex, we strongly recommend you to consider your best options.
Advantages of NextPointHost Forex VPS with cross connect
Very fast order processing due to lower latency.
Reduce Slippage. The NextPointHost's Forex VPS servers have 10 000 times lower latency compared to 3/4G GSM Networks.
Perfect for high frequency trading systems.
Improving the trading and that's lead to better profit.
Access from any device with Internet.
99.9999% Uptime Guarantee.
24/7 Support.
Disadvantages of VPS with cross connect
Little higher price compared to prices of forex vps without X-connect.