At the start of October 2017, Chrome (Verion 62) will start showing the "Not secure" warning for each website with does not have SSL installed. This will made your website throwing the "Not secure" error showed below and stick him a "Not secure" badge in the browser. This means Chrome will force all websites to setup a secure SSL connection. This is expensive action - depending from the SSL certificate which you are choose to buy and the plan of your hosting provider will cost you between 60 and 2000 USD dollars per year. A lot of money especially for small websites, personal web sites, personal blogs. small online shops and etc.

No need to panic!

If your website showing the following error while you are accessing it ?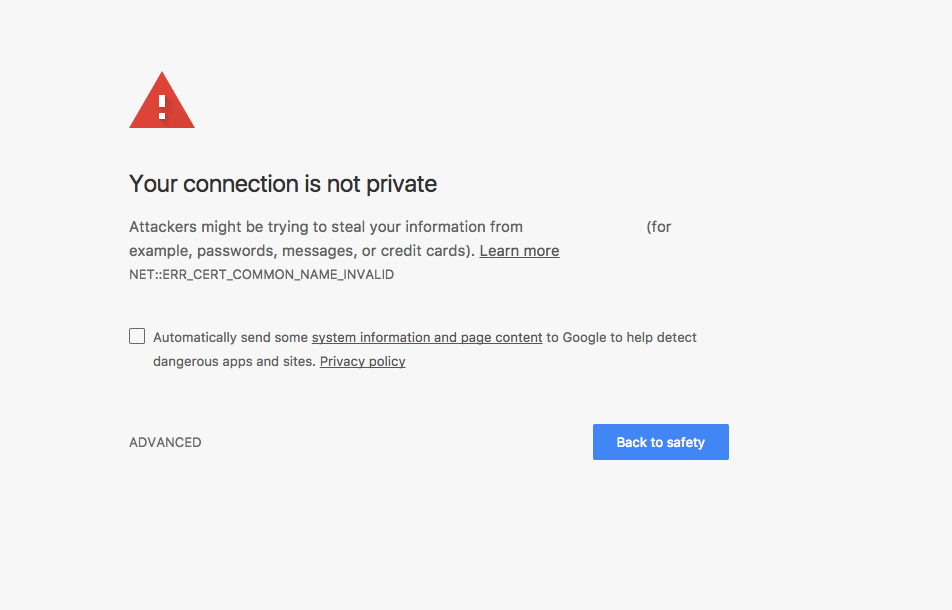 Your connection is not private
Attackers might be trying to steal your information from yourwebsite.com (for example, passwords, messages, or credit cards).
NET::ERR_CERT_COMMON_NAME_INVALID
We have a solution for Chrome 62 "Not secure" website warnings!

For our Shared Web Hosting clients we will automatically install a FREE SSL for all domains and websites hosted on our servers. As an additional bonus, we provide integrated control panel solution, which can be used to install a FREE SSL for each new website you add in your account. Do not waste time and money, prevent now all your future problems with your not secure connections.
The clients who are using Linux VPS servers or our Dedicated Cloud servers will be able to receive their free SSL certificate once they contact our 24/7 Support Team!
NextPointHost PROFESSIONAL WEB HOSTING Plans comes with:

INSTANT SETUP for less than 60 seconds
FREE WEBSITE MIGRATION from old host
Fully compatible with WordPress, Joomla, Drupal, OpenCart, Magento and many other web applications