Best Cross Connection (X-Connect) to Forex Brokers
---
NextPointHost to established high-performance, dedicated connectivity with increased reliability and lowest possible latency.
Over the past few years the demand for forex services has skyrocketed tremendously. NextPointHost cross connection servers in forex trading has become of paramount importance for every trader particularly for those with tight schedules and investors who are unable to give full attention to the market around the clock.
Why NextPointHost Cross Connection can impact your trading success.
---
Are you trading at forex market using expert advisor (EA) or robot or any other tool for Algorithmic trading? If so reading up, next lines. Do you know that probably not earning as much as maximum possible. Your winning strategy losing some amount of money, due to network latency. Your trading edge depend on it. Pay attention! Think about this.
Where are you located in the world?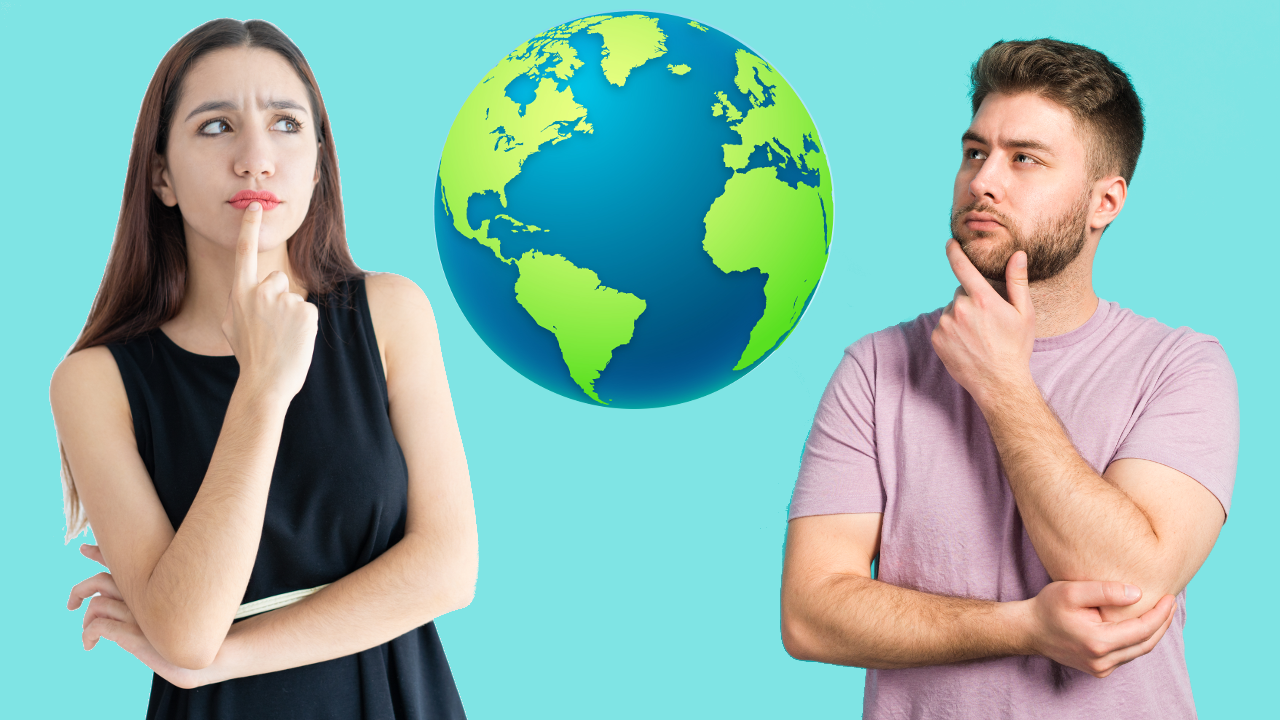 Then where are your broker's servers?
How farther you are, the longer it takes of broker to receive your orders. Why this is important? Well - imagine that you are wanting to buy or sell at specific price. Just because see it in your screen, doesn't mean you'll get that price. This is because forex prices are always moving. It takes time of broker to receive your trade. The difference between the price you're after and the price your broker filled you, can cost you big time. This is biggest mistake retail traders make! We're talking about hundreds if not thousands of dollars. What if you can be right next to the broker? The same data center. That's exactly what "NextPointHost" do with our cross connection forex servers!
We are host the servers of your brokers!
We're knowing what you need!
We guarantee your link to the broker 24/7.
We are executing trades 10000 times faster than your 4G mobile network.
This is 250 times faster as you can blink.
Stop risking and invest in the right tools, you need! Try our cross connection today. Visit our live chat to learn more.
How NextPointHost Cross Connection achieves Ultra Low Latency?
---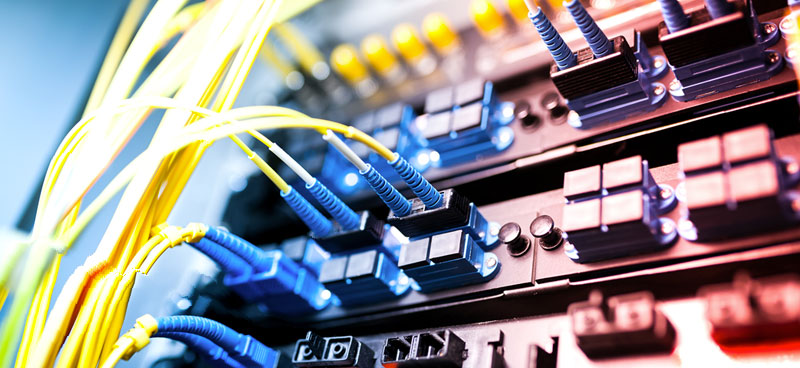 Cross connection help network administrators control and use a broad range of network assets. Cross connection is used to increase performance, decrease latency (the time it takes to transmit information), and improve traffic flow management. Cross connection can provide a more consistent and reliable experience than Internet-based links. They are also a valuable resource for minimizing data loss and promoting disaster recovery when emergencies happen. Simply put, cross connects are physical cables that make direct links between the broker's servers and your forex server. In this case the traffic goes through a single cable without having to be directed from one network to another till it reaches its destination. This guarantees ultra fast speed, network reliability, and low latency.
On first picture you can see the regular communication between your PC and Forex Broker. Or between servers from our competitors and forex broker.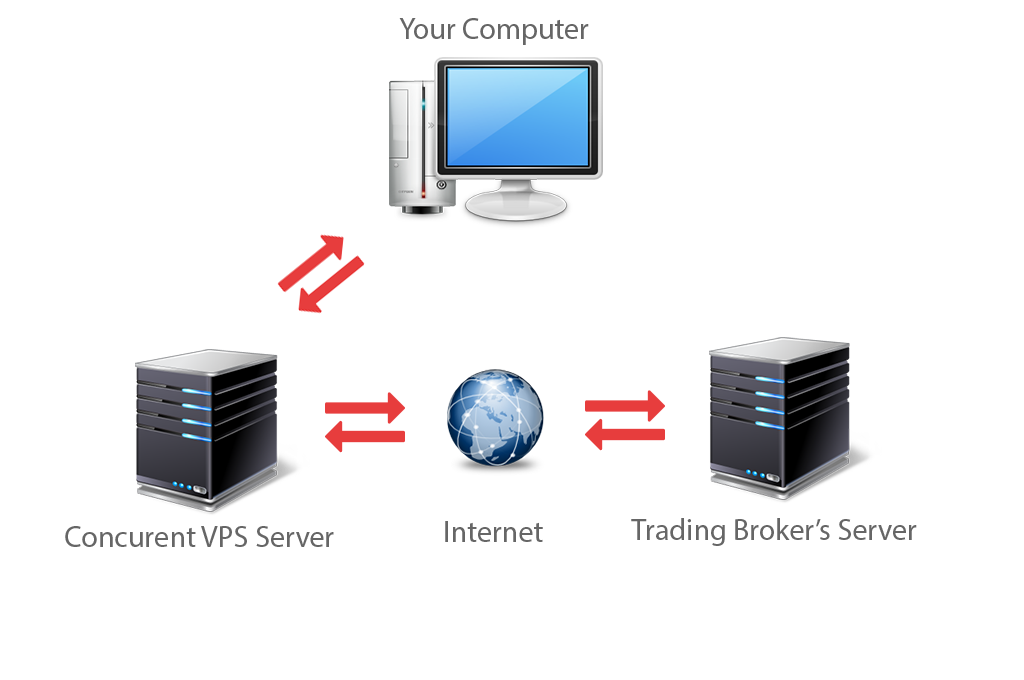 On the second picture you can see the Cross-Connection (X-connect) between NextPointHost's servers and the Broker's servers.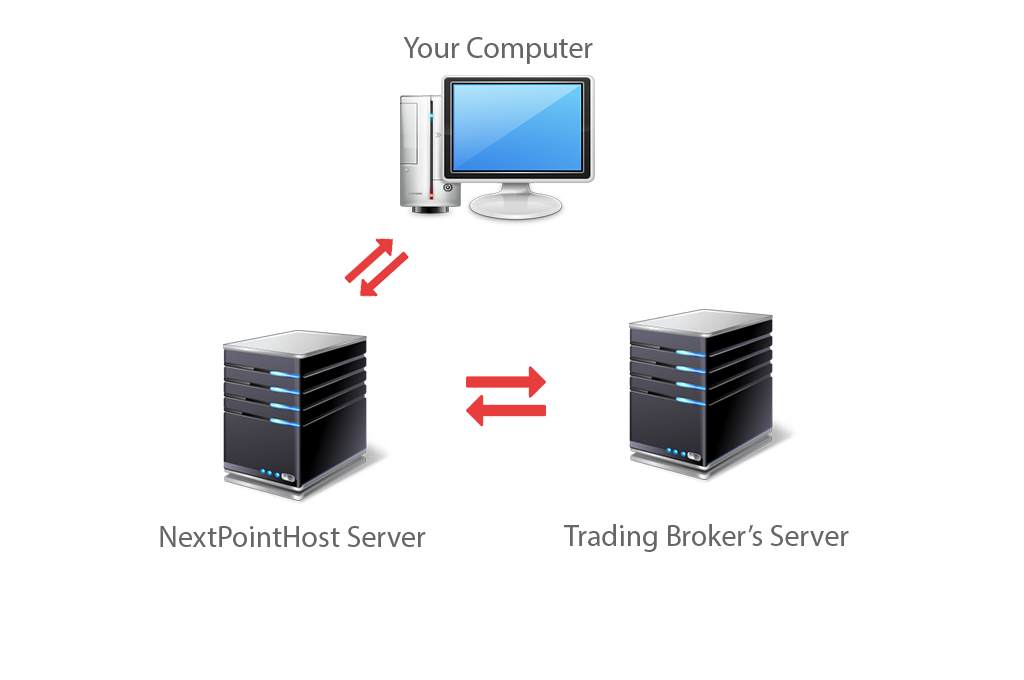 NextPointhost Cross Connection guarantee a fast order execution which means it will drastically improve the chances your trades to executed by broker's servers in front of other traders who are competing for the same price. This means that you'll have a strong competitive advantage before all other participants in the forex market, who have slower connection and higher latency. They will learn about fluctuation in the market seconds after you. Until they react, your order will be already executed.
NextPointHost's forex servers are located in our own top data centers and have cross connection with many forex trading brokers. So if you are serious about making money with forex, strongly recommend you to consider best options.
Advantages of NextPointHost Cross Connection
---
Very fast order processing due to lower latency.
Reduce Slippage. The NextPointHost's cross connection have 10 000 times lower latency compared to 3/4G GSM Networks.
Perfect for high frequency trading systems.
Improve trading and that's lead to better profit.
Access from any device with Internet.
99.9999% Uptime Guarantee.
AlwaysUP Protection® - unique technologies guaranteeing stable work of our servers at all possible situations.
24/7 Support.
---
Disadvantages of servers with cross connection
Little higher price compared to prices of server without cross connection.
How I can interconnect my network with NextPointHost via cross connection?
---
For companies which wants to create cross connection, please contact NextPointHost Support Team. Speak with one of our representatives. We can advise you on the benefits of cross connection, explain what packages can be purchased. Review where and how this cross connection can maximize your business' efficiency.
Bookmark the permalink as future source of information.
At the left navigation menu you will find links to additional useful articles, that will help to make the everyday use of cross connection forex servers easier. They'll teach you to utilize the power of the cross connection servers.
We are constantly updating that section with new tutorials.
Enjoy of the reading!
---
---