How to connect through remote desktop from MAC
---
Step by step instructions for macOS.
Article will show how to access NextPointHost forex vps via remote desktop, using Mac computer. Steps are valid for all mac OS versions from the oldest Kodiak up to the newest mac OS Catalina. Probably they will work with future mac OS versions too. Mac OS software which we're using for connection is "Microsoft Remote Desktop". As the name suggests, comes from Microsoft Corporation, which are developers of patented protocol for remote desktop access. You can use Remote Desktop client for Mac to work with forex trading apps and resources from your Mac computer. This is official way for remote desktop access to server over network connection. All other mac remote desktop programs as LogMeIn, TeamViewer, Remote admin, VNC, etc are not officially supported paths for remote desktop access. They are developed by 3rd party companies. That's why they are unreliable. They cannot guarantee security of your access. Of course, you can use all of them at your own risk. These mac OS remote access programs are out of the scope of this tutorial. Let's start.
1. At "Mac App Store" search box, located in the upper right corner write "Microsoft remote desktop". You'll see the orange icon of the software. Click on the blue button "Get", under icon. This action will Install "Remote Desktop" program on your mac computer.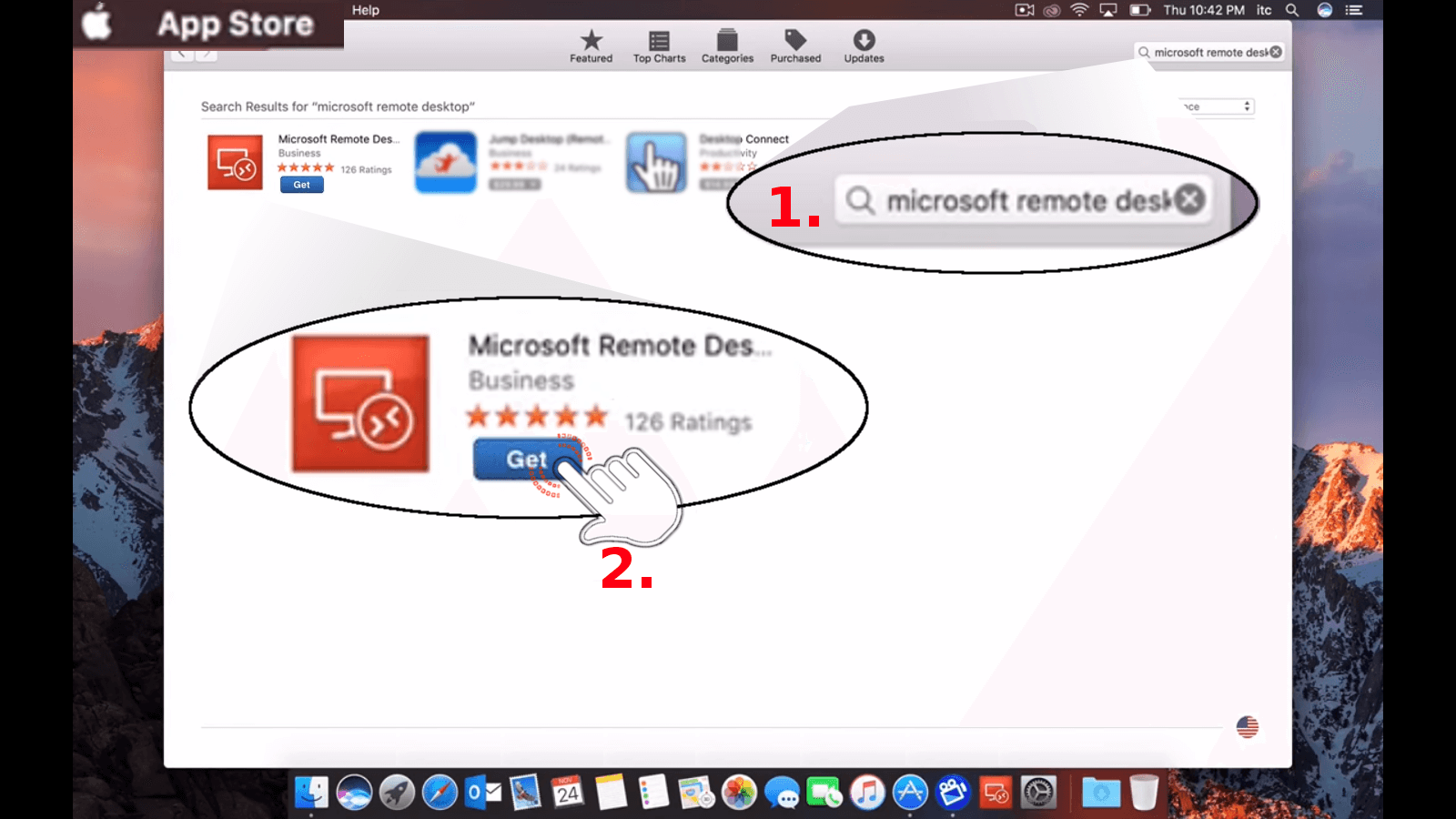 2. When the installation process finish, select "Applications". Find "Microsoft Remote Desktop" and double click on it.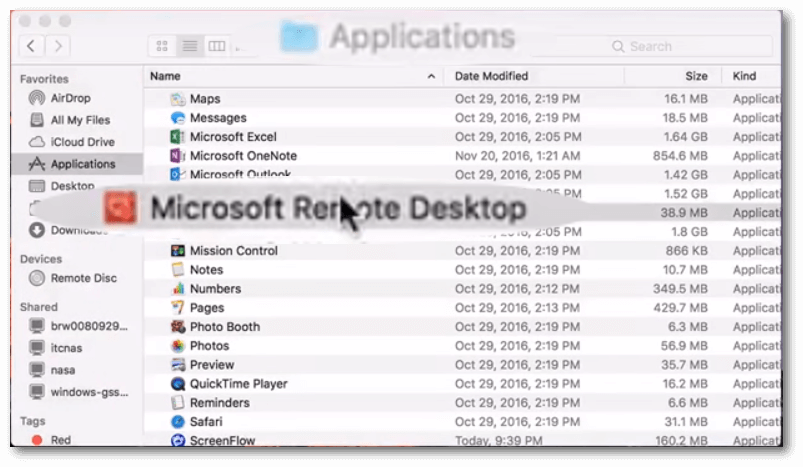 3. Now you'll see the remote desktop access window. The first thing which have to do is to create new connection. The way to do that is by selecting "New" in the upper left corner.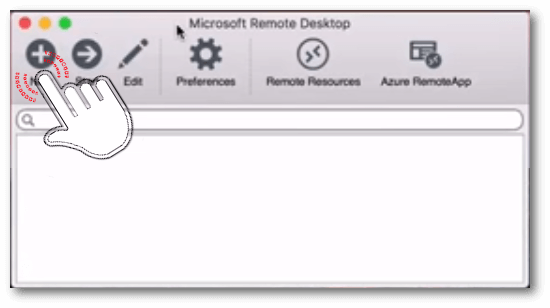 4. The action from previous step, will open new sub-window "Edit Remote Desktop". Important fields here are surrounded with red on picture below.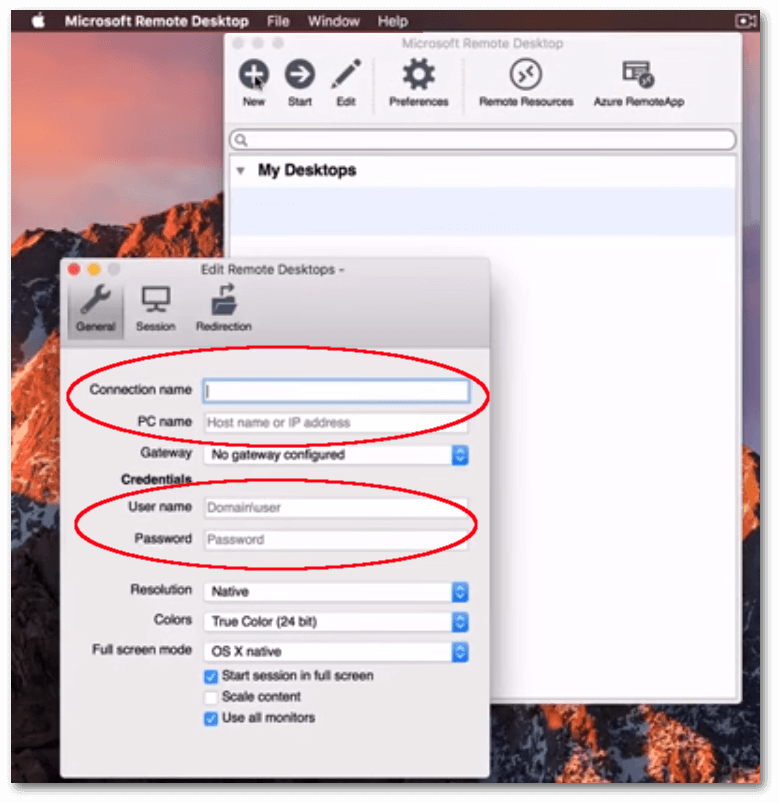 Connection name — write something easy for remember. Text here will be visible only from you for identification of the server.
PC name — must write the name provide by NextPointHost into your "welcome email" with all other access details.
User name — account for access and administration of server.
Password — secure password for login which only you know. In case this is your first login to server, use the one time password provided in your "welcome email".
All other fields are optional. The default values are enough.
Once you have above setup have to close the sub-window "Edit Remote Desktop".
5. Select the newly created connection and click "Start".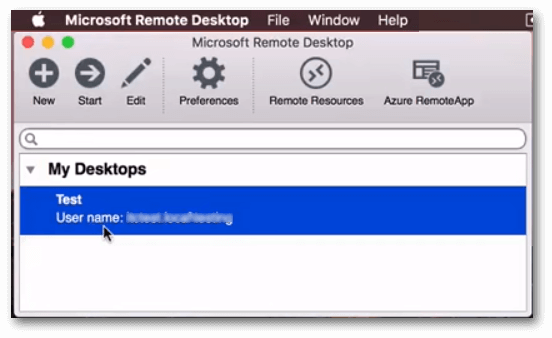 6. Few seconds later will see the remote desktop of your server.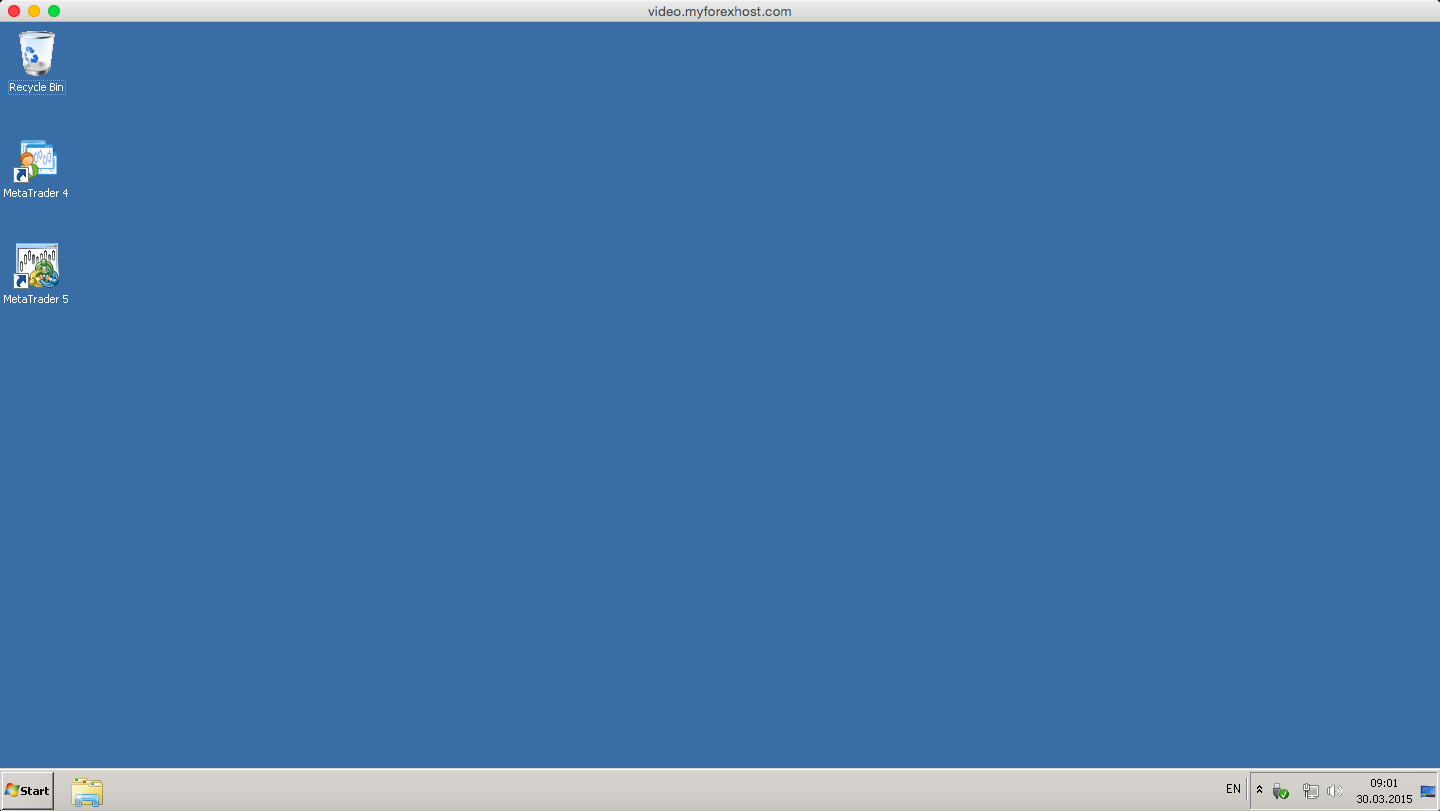 ---
Use a keyboard in a remote desktop session
Mac keyboard layouts differ from the Windows keyboard layouts.
Command key on the Mac keyboard equals the Windows key.
To perform actions that use the Command button on Mac, you will need to use control button in Windows (e.g.: Copy = Ctrl + C).
The function keys can be activated in the session by pressing additionally the FN key (e.g.: FN + F1).
The Alt key to the right of the space bar on Mac keyboard equals the Alt Gr/right Alt key in Windows.
By default, remote session will use the same keyboard locale as the OS you're running the client on. If your Mac is running an en-us OS, that will be used for remote sessions as well. If the OS keyboard locale is not used, check the keyboard setting on remote PC and changing the setting manually. See Remote Desktop Client FAQ for more information about keyboards and locales.
Customize your Mac display resolution
You can specify Mac display resolution for the remote desktop access.
In the Mac Connection Center, click Preferences.
Click Resolution.
Click +.
Enter a resolution height and width, and then click OK.
To delete the resolution, select it, and then click -.
Mac Displays have separate spaces If you are running Mac OS X 10.9 and disabled Displays have separate spaces in mac os Mavericks (System Preferences > Mission Control), you need to configure this setting in the remote desktop client using the same option.
---
Watch the above steps on a Full HD video at NextPointHost official YouTube Channel :
---
---